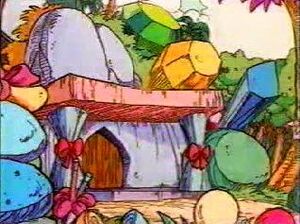 Wizard Whitebeard's Cave is the home of Wizard Whitebeard. It was featured in the Where's Waldo television show episode entitled "A Stone Age Story". The exterior of the cave features two large stone scrolls and the spacious inside showcases several old cave paintings from the pre-historic times.
Ad blocker interference detected!
Wikia is a free-to-use site that makes money from advertising. We have a modified experience for viewers using ad blockers

Wikia is not accessible if you've made further modifications. Remove the custom ad blocker rule(s) and the page will load as expected.