Article Stub
This is an article topic in need of expansion!
Please help Waldo Wiki by building this article.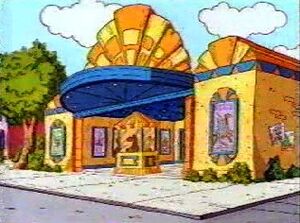 Wenda's Theater is a movie theater owned by Wenda. The theater is located just down the street from Waldo's House. It was seen in the Where's Waldo? episode "The Living Exhibits".