Article Stub
This is an article topic in need of expansion!
Please help Waldo Wiki by building this article.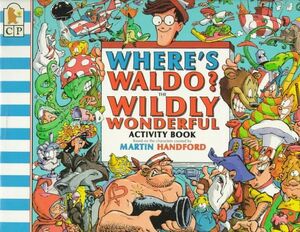 Characters to Spot
Objects to Spot
Striped Ties
Striped Socks
Banana Peels
Scenes
Dinosaur Games
Medieval Mayhem
Snake Pit
Film Set
Ice Cream Party
Cave Rave
Dragon Ride
A Feast of Pies
Balloon Races
Pirates Ahoy
Cupid Chaos
Snowstorm
Stargazing
Deep-Sea Diving
Wild West Heroes
Mushroom-Mining Trolls
Ad blocker interference detected!
Wikia is a free-to-use site that makes money from advertising. We have a modified experience for viewers using ad blockers

Wikia is not accessible if you've made further modifications. Remove the custom ad blocker rule(s) and the page will load as expected.