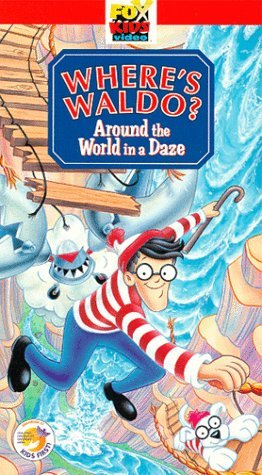 Released: July 29, 1997
Studio: 20th Century Fox

Where's Waldo: Around the World in a Daze is a 20-minute direct-to-video animated episode.
Plot Summary
A journey filled with surprises is in store, when Wizard Whitebeard sends Waldo on yet another assignment. Waldo, Woof and Wenda set out to help a famous explorer break a world record on a trip around the globe. However problems arise as they try to keep one step ahead of the explorer's scheming rival. Odlaw also trails along, hoping to steal Waldo's magical walking stick.
Ad blocker interference detected!
Wikia is a free-to-use site that makes money from advertising. We have a modified experience for viewers using ad blockers

Wikia is not accessible if you've made further modifications. Remove the custom ad blocker rule(s) and the page will load as expected.